Ampere Computing and Moore Threads will strengthen cooperation to jointly build an ARM CPU+GPU hardware reference platform based on Ampere® Altra® series cloud native CPUs and Moore Threads full-featured GPUs, providing optimized solutions for emerging applications such as cloud mobile phones and cloud games. strong support, enabling richer cloud computing applications.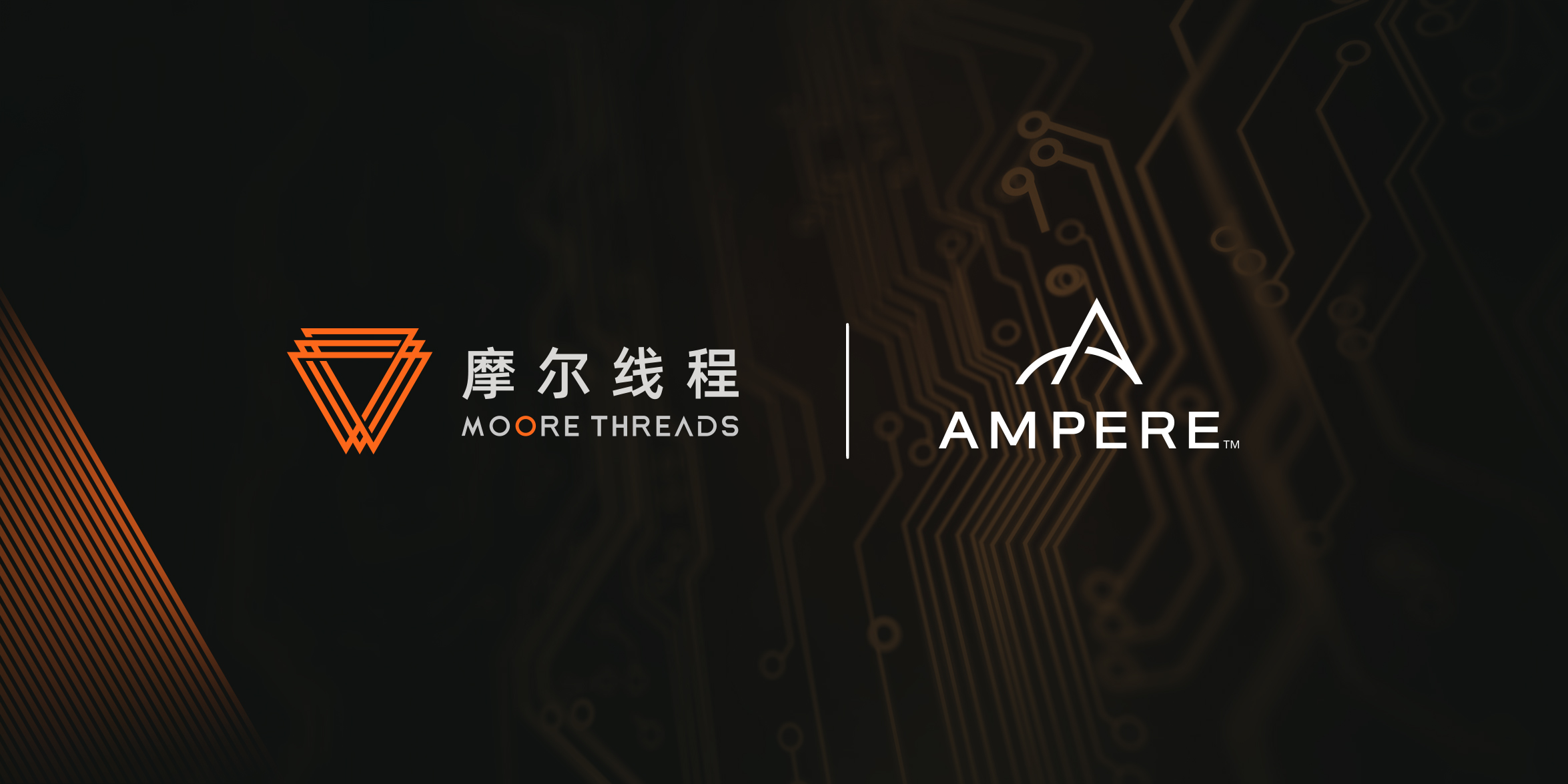 Cloud computing is booming, and its applications are also deepening. The so-called "cloud game" is to put the computing and processing of the game on the cloud server. Users do not need expensive hardware, and even on computers and mobile phones with average performance, they can play high-quality games. Cloud gaming, also known as GaaS (Game as a Service), turns the gaming experience into a service and provides it to users, solving the problem of users constantly purchasing or upgrading terminals. At present, as the technology and ecology of the cloud game market continue to mature, commercialization has entered the fast lane, and the market will usher in an explosive period. According to the data of "Global Cloud Game Industry In-depth Observation and Trend Research (2022)" jointly released by IDC and the China Academy of Information and Communications Technology, in 2021, the revenue of the cloud game market in China will reach 4.06 billion yuan, a year-on-year increase of 93.3%. Revenue is expected to increase to 7.92 billion yuan in 2022, a year-on-year increase of 95.1%. In 2025, the cloud game market revenue will reach 34.28 billion yuan, with an average annual compound growth rate of 74.8%.
The cloud mobile phone refers to the transfer of all applications on the mobile phone to the cloud by relying on the public cloud and ARM virtualization technology. The computing and storage capabilities originally required by the mobile phone terminal are all provided by the cloud server. The Cloud mobile phone is based on the device-cloud integrated virtualization technology, which has the characteristics of cloud computing, security, AI, elasticity, etc., breaking the performance bottleneck of the mobile phone itself and applying it on demand.
Cloud mobile phones and cloud games are technology-intensive industries that have high requirements for cloud computing power, virtualization technology, audio and video codec acceleration, 5G network, edge node computing, etc., requiring the whole industry chain to work together to develop together . The full-featured GPU developed and designed by Moore Threads has both computing power and computing efficiency and can provide powerful acceleration capabilities for cloud rendering, virtualization, and coding; at the same time, Ampere Computing's innovative cloud-native processor products are optimized from the hardware level for industry-leading cloud performance, power efficiency, and flexible scalability. The two parties have joined forces to bring together innovation and are committed to breaking through the bottleneck of computing power and creating stable, reliable, flexible, easy-to-use, and energy-efficient cloud products and solutions for cloud customers.
Looking forward to the future, Moore Threads and Ampere Computing will continue to cooperate to build a world-class general computing platform for cloud customers and provide high-performance computing power support; and application-oriented, explore a variety of solutions to help the digitalization process of enterprises and the implementation of more cloud applications.
About Ampere Computing
Ampere Computing is committed to shaping the future of hyperscale cloud and edge computing with the world's first cloud-native processors. Born for the cloud, Ampere Computing helps customers quickly customize and deliver a variety of cloud computing applications through a new generation of 64-bit Arm server architecture. With industry-leading cloud performance, outstanding energy efficiency, and flexible scalability, Ampere Computing's next-generation processors are the perfect fit for the ever-changing needs of cloud computing and edge computing.
About Moore Threads
Moore Threads is a high-tech integrated circuit company that specializes in GPU chip design. Its primary focus is the development and design of full-featured GPU chips and related products that can provide powerful computing acceleration capabilities to Chinese technology partners. Founded in October 2020, the company is dedicated to developing a new generation of GPUs for meta-computing applications, constructing a comprehensive computing platform that integrates visual computing, 3D graphics computing, scientific computing, and artificial intelligence computing, and establishing an ecosystem based on cloud-native GPU computing to help drive the digital economy's development.
About UnixCloud
Moore Threads is distributed by Unixcloud Technology (Shenzhen) Co., Ltd. Unixcloud has a long history of product development and manufacturing. Moore Threads' official authorized distributor is UnixCloud. It focuses on the field of edge computing in response to the computing power requirements of artificial intelligence development, and it offers the industry edge computing products and solutions that meet a variety of AI requirements. UnixCloud launched the 10G network card business at the same time, offering four-port and two-port 10G optical fiber network cards based on the Mucse-based network controller N10.